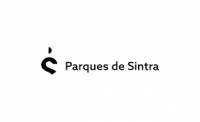 Description
Parques de Sintra – Monte da Lua, S.A. (PSML is an exclusively publicly funded company, established in 2000 following the classification of Sintra's Cultural Landscape as a World Heritage Site (1995). Its aim was to bring together the institutions responsible for safeguarding and enhancing this landscape, and the Portuguese State entrusted the management of its main estates in the area to the company. It does not make use of State Budget, which means that the restoration and maintenance of the heritage it manages are covered by income from ticket sales, shops, cafeterias and rental of event spaces.
 Shareholders of PSML include:
the General Directorate of the Treasury and Finances (35%),
the Instituto da Conservação da Natureza e Florestas, I.P. (Institute of Nature Conservation and Forests) (35%)
Turismo de Portugal, I.P. (the Portuguese Tourism Office) (15%)
and Sintra Town Council (15%).