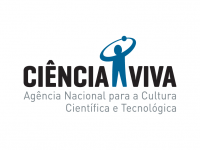 Description
Ciência Viva - the Agency 
Ciência Viva is a national agency for the promotion of initiatives for the public awareness of Science and Technology in Portugal, whose associate bodies include public institutions and research laboratories. 
The Science and Technology Week and Science in the Summer are two of the initiatives for the general public that have been running since 1997. 
Science for Young People in the Holidays, a programme that invites secondary school students to be part of research teams in laboratories all over the country, is another initiative that started in 1997. 
Ciência Viva has extensive experience in establishing partnerships with researchers in initiatives aiming at improving science education in elementary and secondary education schools.  
In the last 10 years our team has taken part in 22 projets within two European Frameworks.
Ciência Viva is responsible for the creation of a national network of 20 interactive Science Centers, all of them operating in close collaboration with universities and local authorities.