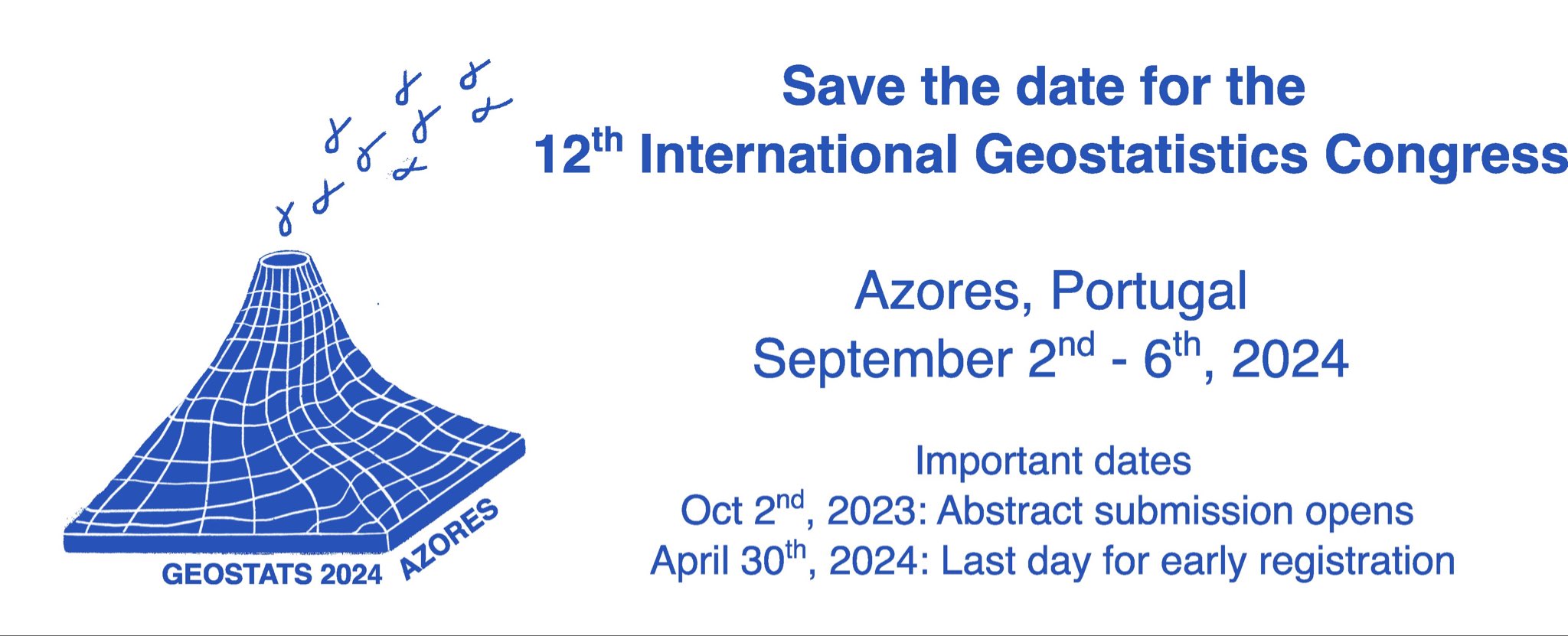 CERENA organizes the 12th International Geostatistics 2024 congress. The conference will be held in São Miguel, Azores from 2-6 September 2024. Leonardo Azevedo, Amílcar Soares, Maria João Pereira and João Narciso belong to the Organizing Committee of Geostats2024.
The International Geostatistics congress had its first event in 1975 and it's the most important event and congress for the Geostatistical community. It follows a long tradition where theoreticians, engineers and practitioners working on geostatistics gather for four days.
While this series started mainly associated with mining engineering, the number of fields where geostatistics is applied has increased, and today one can find applications in several areas such as: mineral and energy resources engineering, environment, hydrology, ecology, soil sciences, remote sensing, agriculture, fishery, health, spatial data science. This edition will cover these field and the challenges related to sustainable development and carbon neutrality.
More Important Dates: Here
Geostats2024 is organized by CERENA in collaboration with Técnico Lisboa, Universidade dos Açores, Ivar- Instituto de Investigação em Vulcanologia e Avaliação de Riscos e CiBio- Centro de Investigação em Biodiversidade e Recursos Genéticos