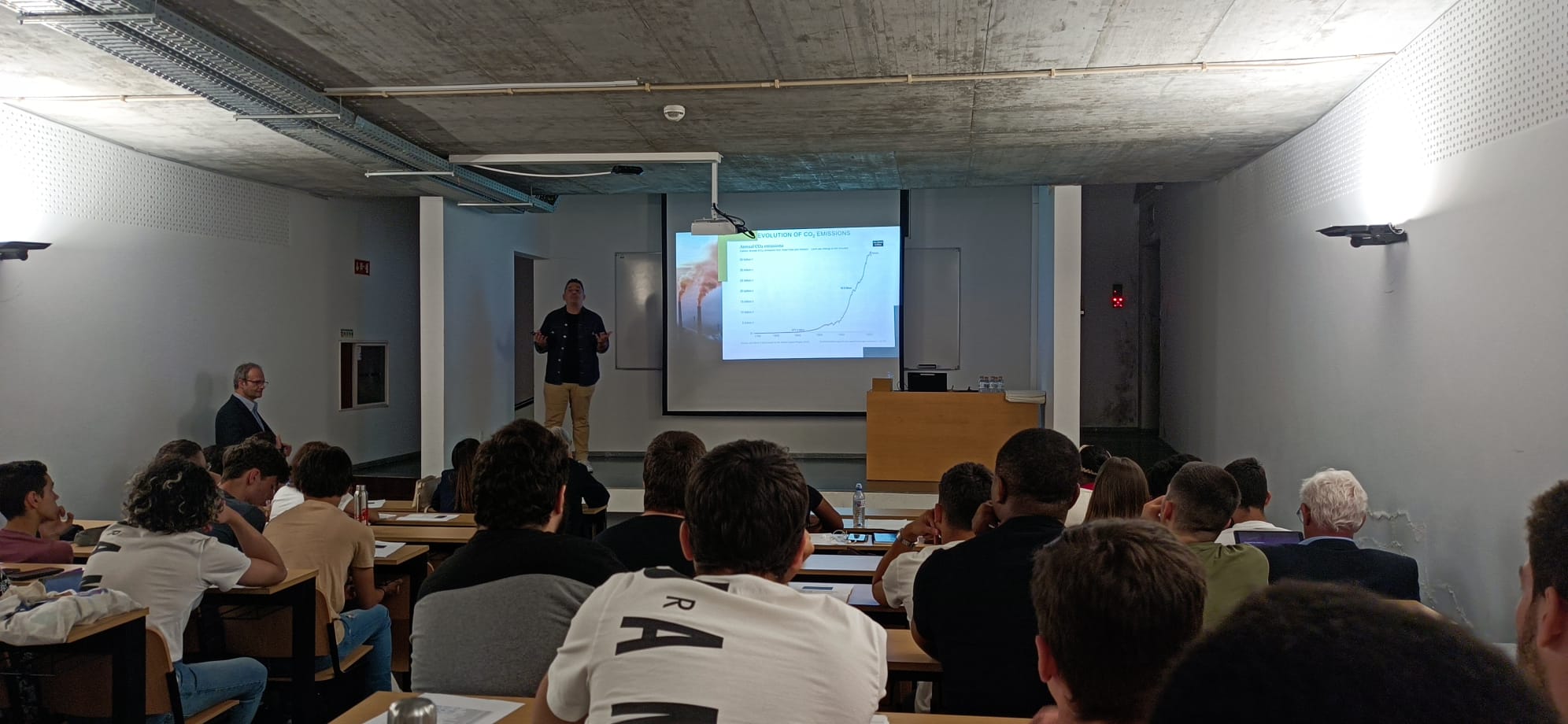 On June 6th, Rui Galhano Lopes participated at the VI Journeys of Petroleum Technologies organized by the ESTBarreiro/IPS (Higher School of Technologies of the Polytechnic Institute of Setúbal).
Rui Galhano presented the talk 'Biomass and waste as energy vectors', in an event intended to be a meeting between Portuguese specialists, with experience in the energy sector, and teachers and students from ESTBarreiro/IPS  and other Higher Education Institutions (HEIs), to share knowledge in the field of energy.
The course is in its eighth year of operation, and is the only public higher education degree in the country, specializing in the fields of Refining and Prospecting & Production of Oil and Gas.